Our Products
As part of our catering services, the Bakery and Pastry Shop are acrive and open for the whole year. The products are not only available for on-site consumption, but also for various events, family or corporate events, by pre-order.
If you would like to order a cake or any of our other smaller products (sweet or salty), please contact us by phone or in person. We also welcome enquiries from restaurants and catering companies.
Here is a small list of our regularly available cakes and savoury/sweet pastries. Our selection varies depending on the season.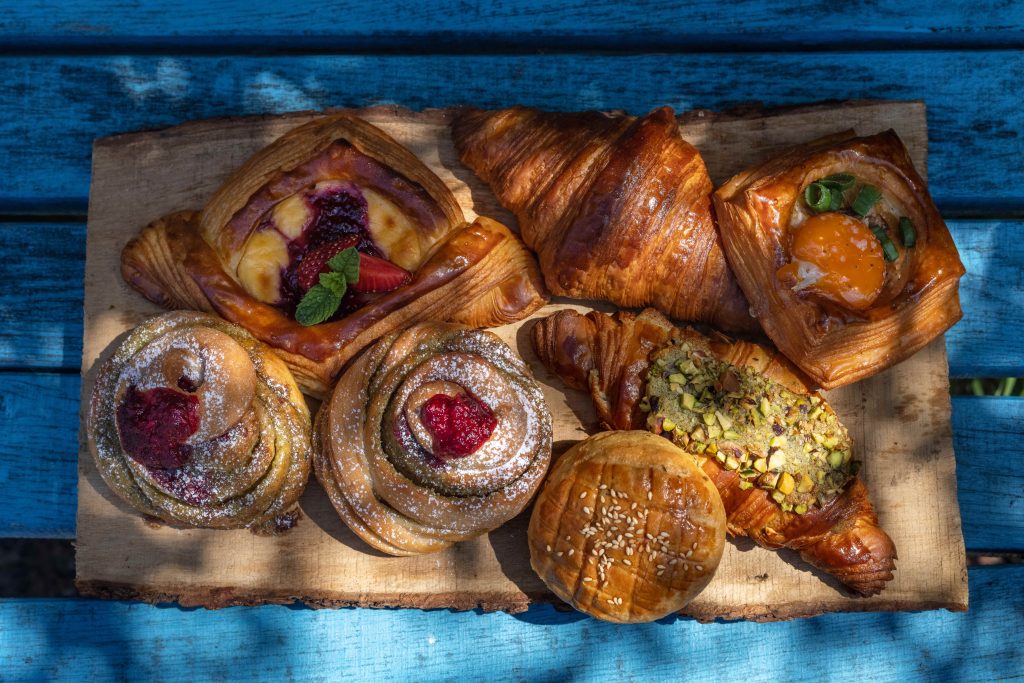 ORDERing BREAD
You can order bread by following the bread ordering post on our Facebook page every Monday.
WHAT we are proud of
All our delicacies are made locally from high quality ingredients.
GOOD TO KNOW
We make flour and dairy-free products in our workshops, but we can't guarantee total "free-products" as they are made in the same space with the rest.