The mill is our passion, something worth betting your life on.
The Orfűi Malmok is not just a museum. It's hard to list all the things that happen here in a whole year! First, there are the mills. Three of them. Not just grain mills, but also paper mills and oil mills. Not just water-powered, but also horse-powered dry mills. If you join us on a tour of the mills, you'll be taken on an exciting guided tour of the different types and ages of milling, oil milling and traditional papermaking processes. The Garat is not only the museum's reception and café, where we also sell the delicacies of our bakery and pastry workshop, but also a venue for lively events, mini festivals, folk music and lighter concerts. The paper mill is used for handmade paper dipping and the on-site graphics workshop is home to exciting art projects. Should this be taken further? You have to come and experience this little wonder at the edge of the forest that we are part of every day.
The Orfűi Malmok team is a very diverse group, but we have a lot in common. We may think about things in very different ways, but the approach that our predecessors have left us sets the scale and attitude that allows us to work in harmony and effectively.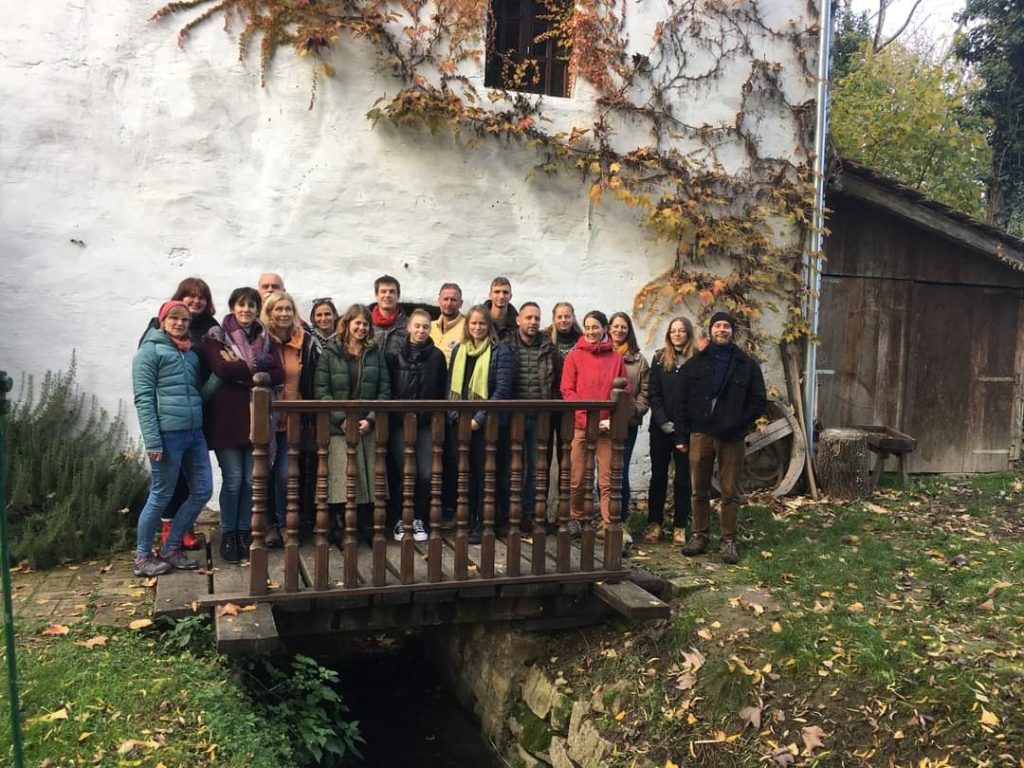 Our team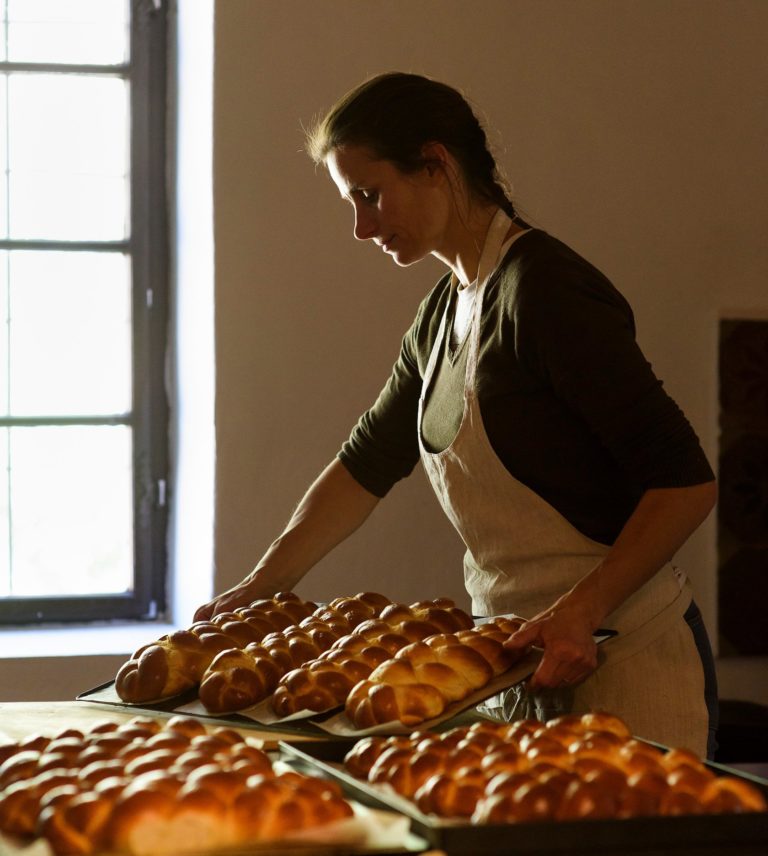 Kata Füzes
Although she admits that she is not exactly the boss type, she is the one who always has the most to do. Her friendly, open personality is a major source of the mills' family atmosphere. Yet she is really at home in the baking and pastry workshop.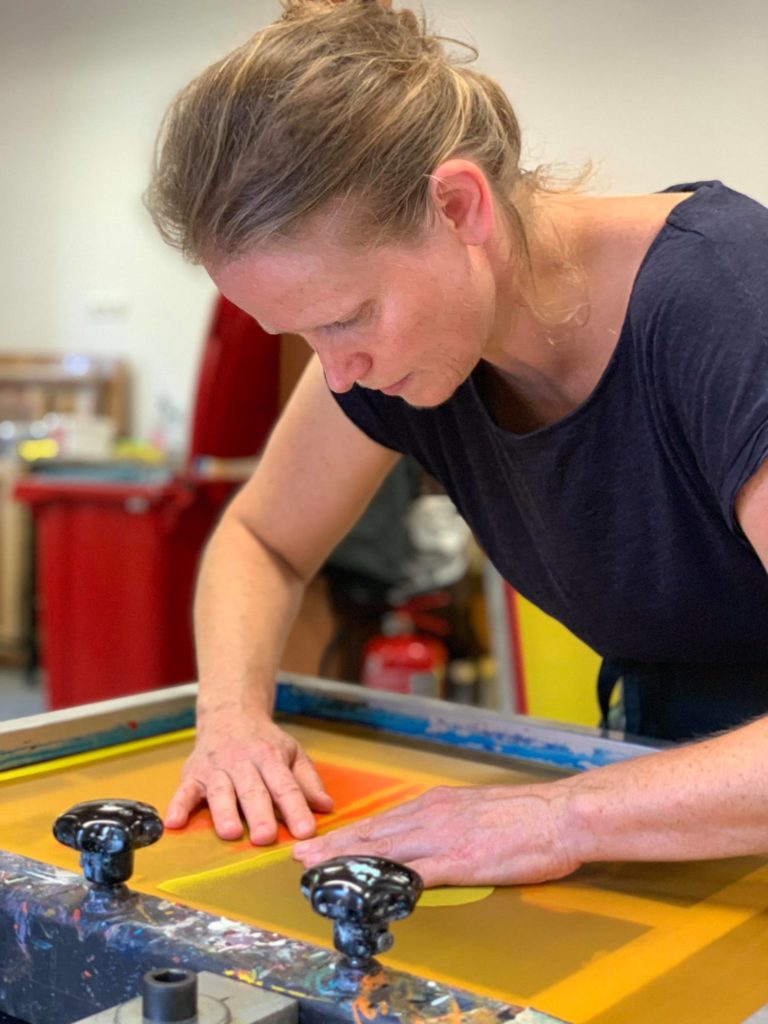 Petra Füzes
As a technician in the recently closed Utrecht workshop, she started collecting printing machines, which now enrich the reproduction graphics workshop on the floor of the paper mill. Petra runs the paper mill, where she not only "uses" the paper, but also makes it.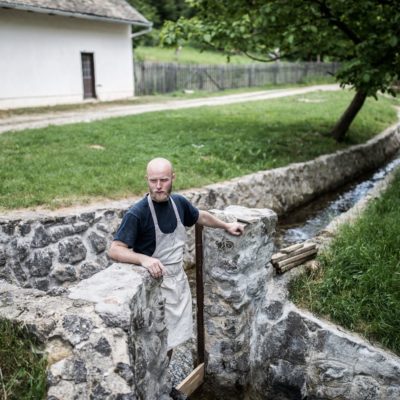 Zsombor Horváth
He joined us to baking bread in the summer as a folk musician and has been working at the mill for a decade. Over the years, the summer job has become a second home. And his responsibilities quickly grew beyond baking bread: he leads a group, plays music, organises events and digs ditches when needed.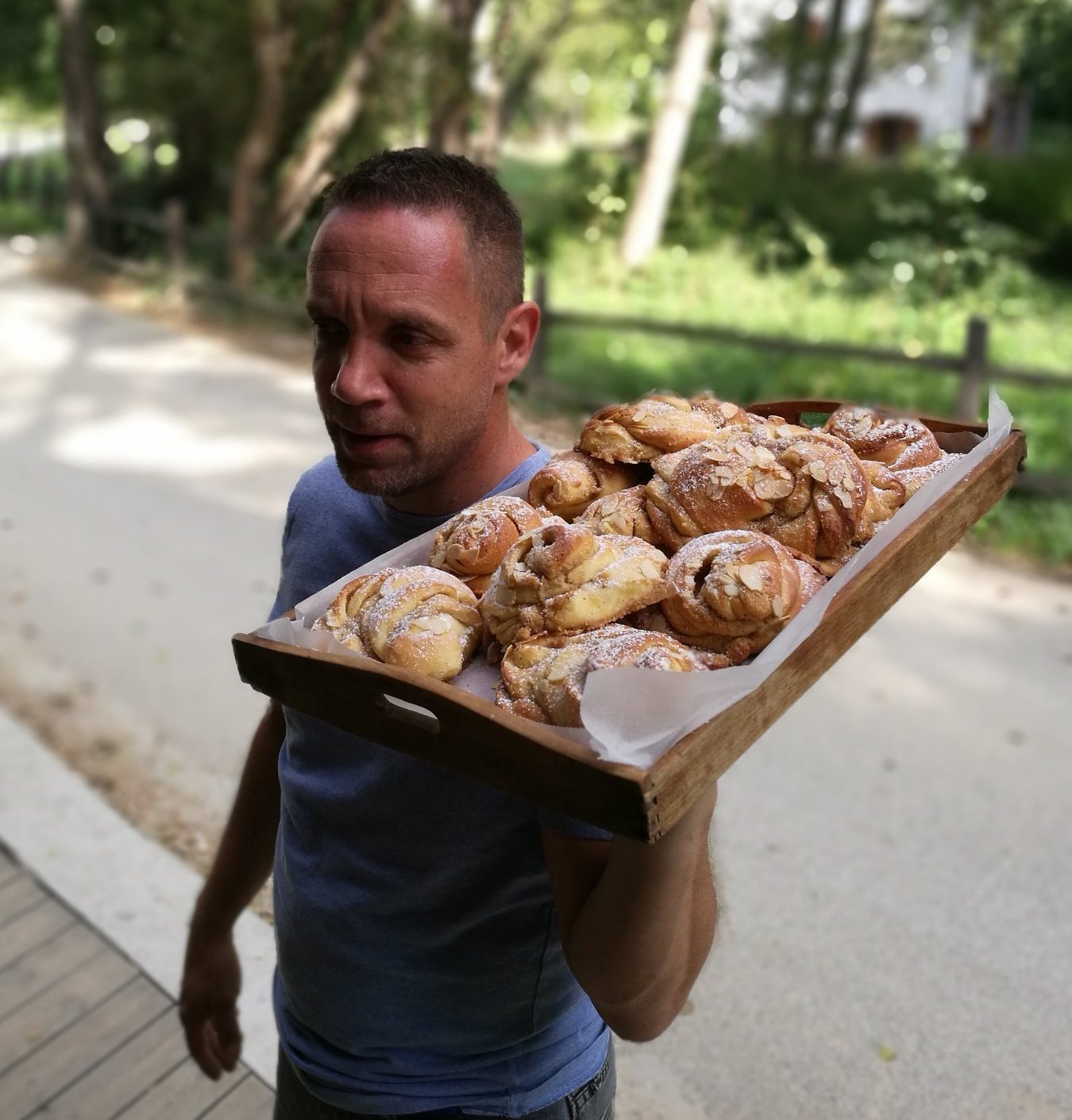 Krisztián Kiss
By a lucky coincidence, he ended up at the mills and took over the running of the hospitality business. He was immediately drawn to the atmosphere of the mills and has been working ever since to ensure that our guests experience this intimate, family atmosphere.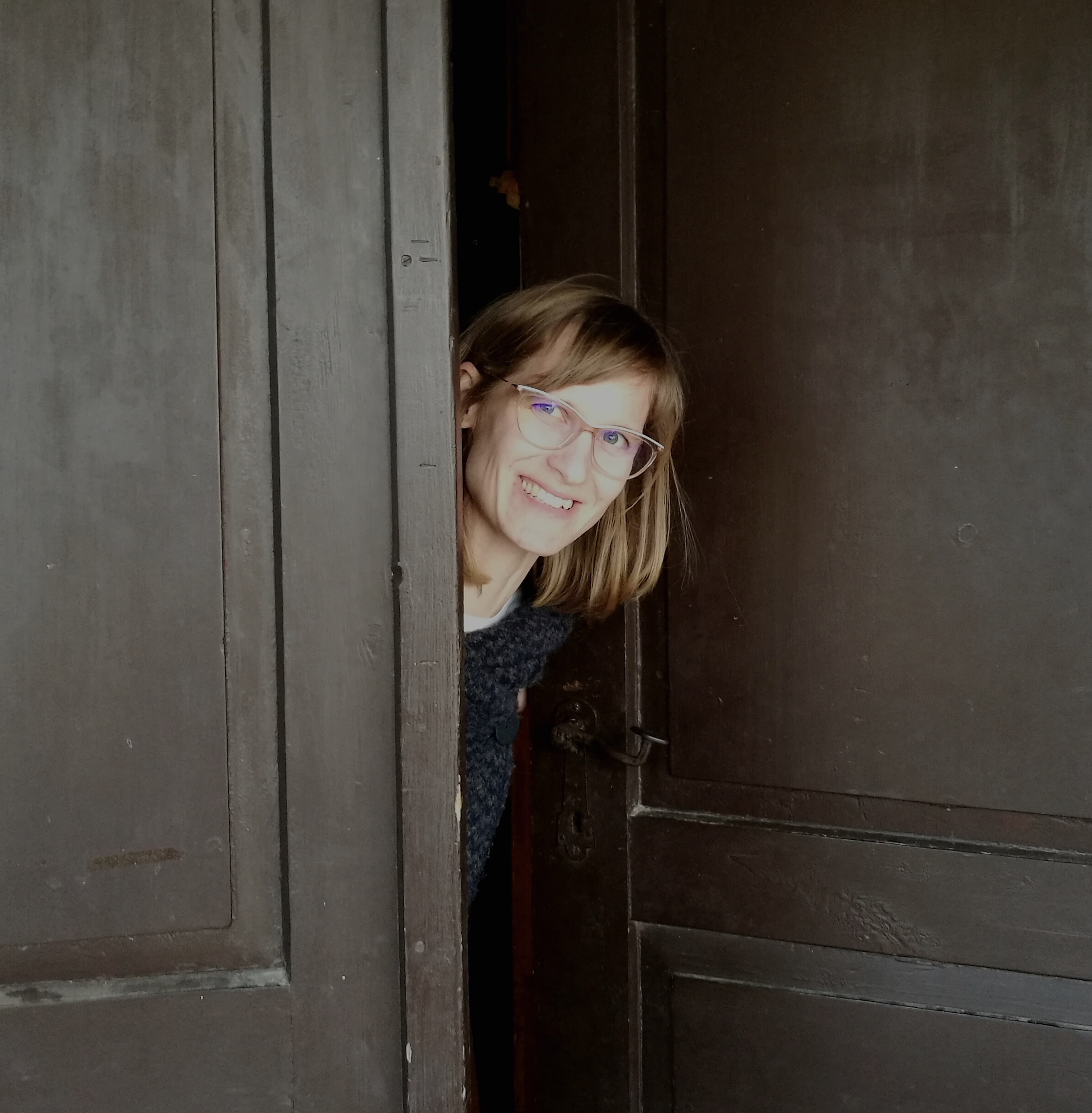 Noémi Neichl
As an ethnographic museologist, she is involved in the work around the Museum, guided tours, workshops and joint organisational tasks.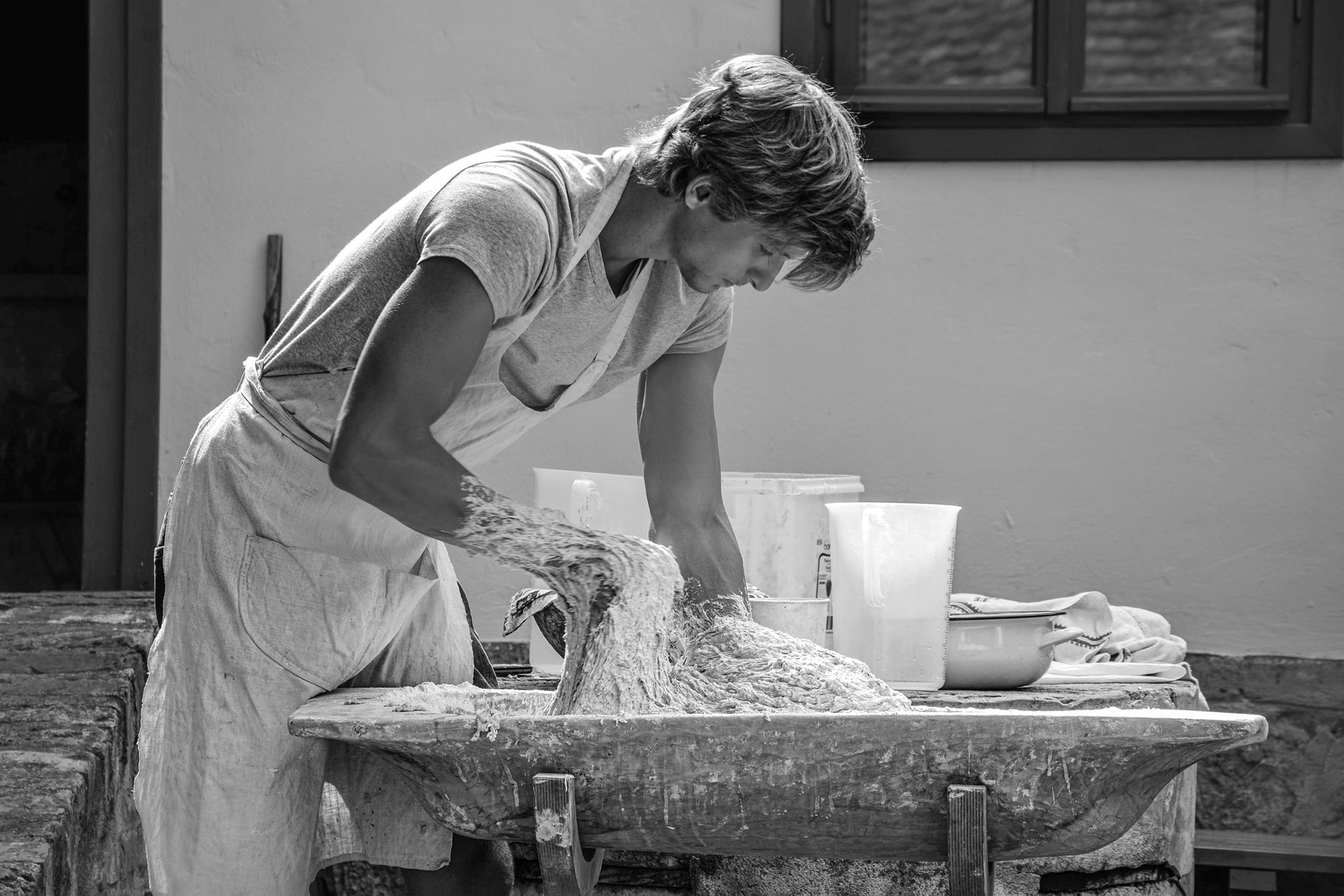 Farkas Dobó
Instead of a summer job, he found a lifelong vocation. In the years since his first season, he has become a major figure in our Bakery.